Описание
Got a passion for singing? Got an iPhone, iPad, iPod touch or Android device?
Now with iRig Voice you can turn your smartphone or tablet into the ultimate portable vocal studio and monster karaoke rig!
Rig Voice is a fun and colorful handheld vocal microphone that's optimized to deliver stunning audio quality. It's the perfect companion for all your favorite karaoke and music creation apps — simply plug it in to your device and start singing.
iRig Voice features an ergonomic design for hours of comfortable handheld performance, and its shape fits easily into most standard microphone stand clips for stage use. iRig Voice is optimized for vocal frequency range reproduction, it utilizes a compact cardioid pattern for close voice pickup which minimizes feedback when used with speaker systems. It has an on/off slide switch for quick muting of unwanted sound and an oversized strain relief cable end for durable, consistent performance even during high-energy performances.
Видео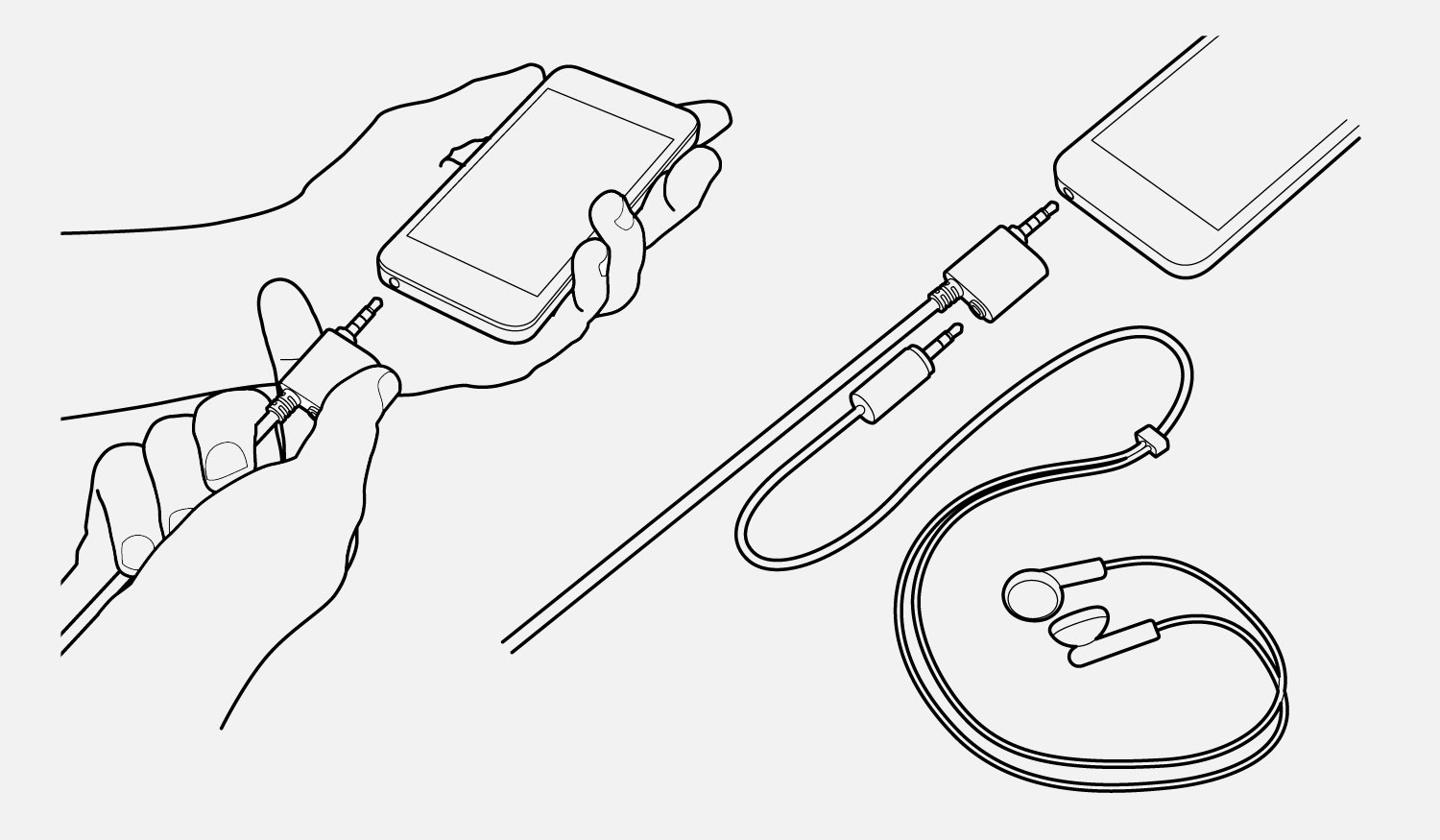 Plug it in
iRig Voice operates through the 3.5mm (1/8") TRRS analog microphone/headphone jack on all devices and provides a built-in headphone through input for connecting headphones for private practice and performance.
iRig Mic is the first handheld, quality condenser microphone for iPhone, iPod touch and iPad designed for all of your mobile sound needs. Now you can make professional audio and vocal recordings anywhere on your iOS device.
Features:
Handheld vocal microphone delivers professional sound quality
Compatible with iPhone, iPad, iPod touch and Android devices
Compact cardioid pattern minimizes feedback
Constructed of durable, lightweight thermoplastic
Available in 5 colors: Green, Blue, Yellow, Pink and White
Comes with EZ Voice app
Works with dozens of karaoke, sing-along and music making apps
Headphone jack for real-time monitoring
Convenient on/off switch located on the mic
Спецификации
Microphone Type: condenser electret
Polar Pattern: unidirectional/cardioid
Frequency Response: 100 Hz - 15 kHz, -3dB
Maximum Sound Pressure (set for high sound pressure): 120 dB
Maximum Sound Pressure (set for mid sound pressure): 90 dB
Maximum Sound Pressure (set for low sound pressure): 75 dB
Distortion: 3% THD at 120 dB, 1 kHz
Windscreen: built-in
Power and Connection: works with iOS, most Android devices (CTIA/AHJ compatible) and most Mac computers
Още
Гаранция
2 години по ЗЗП
За производителя
IK Multimedia е компания, основана през 1996 година в Модена, Италия.
Mарката произвежда най-различни продукти за запис и създаване на музика. През последните години тя е изключително актуална със своите приложения и аксесоари за платформата на Apple - IOS и продуктите iPhone, iPod Touch и iPad.